2013 Incidents
Jan
669
Feb
503
Mar
621
Apr
674
May
670
Jun
668
Jul
696
Aug
697
Sep
672
Oct
638
Nov
696
Dec
0
Total
7204
2012 Incidents
Jan
531
Feb
567
Mar
665
Apr
607
May
694
Jun
676
Jul
729
Aug
648
Sep
700
Oct
593
Nov
561
Dec
661
Total
7632
Past Incidents
2011
7316
2010
7564
2009
7286
2008
7106
2007
6762
2006
6420
2005
5729
Web Counters
Website Visitors
Since
March 22, 2006

Visitors Today
Dec 11, 2013

Serving the citizens of Stafford County since 1941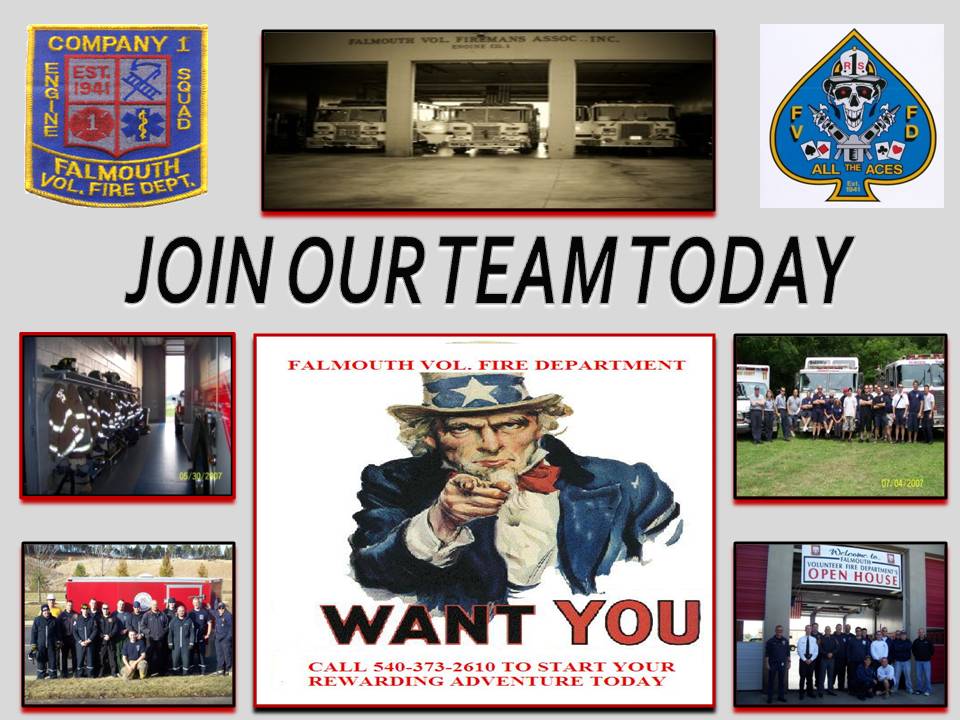 Follow Us Now On Twitter
Engine, Rescue, and Assistant Chief 1 Take In First Due House Fire

Falmouth Volunteers, November 08

At approximately 04:28 hours the Box Alarm was transmitted for 153 Harrell Road bringing Engine, Rescue, and Assistant Chief 1 with 8 Volunteers. Communications informed units that the Sheriffs Office was on scene with smoke showing confirming a working fire. Company 1 units went on the scene seconds later with a Two Story Cape Cod reporting smoke showing from the second floor. Assistant Chief 1 arrived ... (Full Story & Photos)


Engine Company Goes First Due On A Second Due House

Falmouth Volunteers, October 14

At 03:26 hours the Box Alarm was transmitted for 377 Caisson Rd bringing Engine 1 with 4 Volunteers. Communication were getting reports of smoke and fire from the rear. Medic 7 arrived on the scene to find a single family dwelling reporting smoke showing. Engine 1 arrived seconds later and laid a line down the driveway from Caisson Rd to find the same. Engine 1's crew stretched an 1" 3/4 attack line ... (Full Story)





Falmouth Volunteers host 16th Annual Fire Prevention Open House

Falmouth Volunteers, October 12

Falmouth Volunteers hosted their 16th Annual Fire Prevention Open House

This event provided the Community with an opportunity to come visit, refresh on lifesafety educational topics, and enjoy a day of events with the Falmouth Volunteers. The day's festivities included the fire safety house, moon bounce, vehicle extrication demonstration, Virginia State Police demonstrations, and a K-9 demonstration ... (Full Story & Photos)


Engine Company Goes First Due On A White Oak Box

Falmouth Volunteers, September 21

Just as the crew was sitting down for Breakfast the Box Alarm was transmitted for 359 Forest Lane Rd bringing Engine and Utility 1 with a total of 6 Volunteers. Initial reports from communications indicated this was going to be a working fire. Shortly after dispatch Engine 1 arrived on the scene to find a two story farm house with smoke showing. Engine 1 stretched an 1"3/4 attack line to the second ... (Full Story & Photos)

Firebirds visit for 9/11

Falmouth Volunteers, September 11

On Wednesday, September 11, 2013, Firebirds Wood Fired Grill surprised us with a visit; not only with their presence but with a well prepared meal. They wanted to show their appreciation for all that we do, serving us smoked chicken wings, lobster spinach queso, meatloaf, spiced pecan green beans, creme brulee cheesecake, and much more. As we sat down and enjoyed all the great food we had in front ... (Full Story & Photos)


9/11 Heart of Steel Plaque

Falmouth Volunteers, August 03

The Falmouth Volunteers were honored today to receive and display the 9/11 Heart of Steel Plaque from Corporal Todd Love, USMC Retired. It was escorted from Richmond, VA to Falmouth by Patriot Guard Captain Dennis Markle and 40 other bikers. The plaque is making its way from Atlanta, Georgia to Ground Zero, and is stopping at a different Fire House each week to be placed on display for a week. The ... (Full Story & Photos)


9/11 Heart of Steel Plaque display in Falmouth Foyer.


Rescue Squad # 1 Runs Second Working Fire Of The Day

Falmouth Volunteers, July 26

Shortly after members completed apparatus and equipment clean up from a working fire in Company 2's first due the Rescue Company was then alerted for the second working fire of the day at Devonshire Court in Company 9's first due. Engine 9 was first to arrive to find a two story single family with smoke showing and advanced a handline into side Alpha. Engine 14 then arrived and secured Engine 9's ... (Full Story & Photos)


Engine Company With Fire Showing From A Company 2 House

Falmouth Volunteers, July 26

Around 15:30 hours Engine Company 1 was alerted for a residential fire on Coal Landing road with reports of a small fire on the charlie side deck. Engine 9 arrived first to find a two story woodframe split foyer with fire showing. Engine 9 then advanced a handline to side aplha. Engine 14 arrived second and laid a supply line into Engine 9 and deployed a back up line. Engine 1 then arrived just behind ... (Full Story & Photos)

Thank you for visiting the Falmouth Fire/Rescue Department website.
Feel free to leave your comments in our Guestbook.
COME JOIN THE TEAM BE AN ASSOCIATE OR AN ACTIVE FIREFIGHTER OR EMT.